The online home of The Beatrice Bullets Select Youth Baseball Orginization.
All Bullet teams are preparing for the upcoming season.
To access the individual teams websites click on the "teams" link above.


Short About Us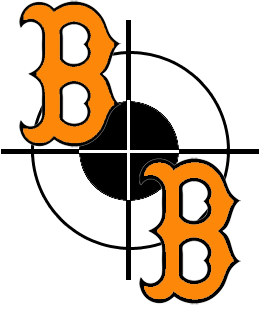 Organization Highlights
The Beatrice Bullets Baseball Organization has been providing opportunitites for young players since 2006. The Beatice Bullets are committed to providing a quality select baseball prgram for Beatrice youth.
The Beatriec Bullets mission is to provide a positive, competitive environment for boys, ages 8-14, to learn the fundamentals, sportsmanship and skills needed to reach their individual potential.



Tournament Details
11th Annual Beatrice Bullets Classic Invitaional will be on
June 1st-3rd & June 8th-10th.
Sign up before February 1st, 2018 to save $50!!



2018 Team Try Outs
Baseball Tryouts for the 2018 teams will be:

Wednesday, July 12th for 9 year olds at 6:00PM
Wednesday, July 19th for 11 & 13 year olds at 6:00PM
Thursday, July 20th for 8, 10, 12, & 14 year olds at 6:00PM

All Tryouts will be at West Scott Ball Fields
2018 Sponsor Shirts